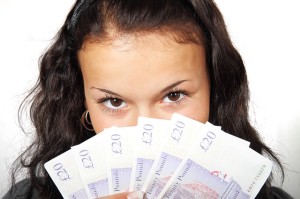 Are you thinking of asking for a promotion? Perhaps you're too long in your current position and after all your hard work you believe you deserve to get promoted?
If you answered "yes" to any of these questions, today's blog post is for you.

How to receive a promotion in 30 days
If you are planning to ask for a promotion, this article in Glassdoor has everything you need.
Heather Huhman has crafted a 6-step guide to help you land a promotion in 30 days.
Don't forget to sell yourself properly. You can't always rely on others to recognise your work. You have to demonstrate your value, just like you would do if you had to apply for a job.
" Research shows June is one of the best months to land a promotion, so now is the time to start planning your next move.
If you're looking to set yourself up for success in the upcoming month, here are some tips to landing a promotion in the next 30 days… "
Read the whole article here: "6 Steps to Scoring a Promotion in the Next 30 Days"
Why you haven't had a promotion yet
On the other hand, if you have already tried to land a promotion but failed, chances are you need to improve your strategy following the advice above.
If you feel like everyone else is being promoted except for yourself and you see your colleagues pass you by, then perhaps you need something more than a "strategy tweaking". You might believe that you deserve a promotion but, perhaps, that's not the case (yet).
In the following article in Brazen Life, by Levo League, you will discover the 9 reasons that might keep you from being promoted.
Self-evaluation is the key here. Be 100% honest with yourself and recognise your weaknesses in order to improve these areas.
" When you don't receive a promotion, the first thing you need to do is re-evaluate your qualities as an employee. If you're trying to figure where you went wrong in your position, here are nine reasons you were probably overlooked for a promotion…"
Read the whole article here: "Feeling Stuck? Here are 9 Real Reasons You're Not Getting Promoted"

It needs a lot of work to land a promotion, but nothing compares to the feeling you have at the end, when your work is acknowledged and rewarded. And if you evaluate yourself honestly, set an action plan for your weaknesses and follow these 6 steps, the next promotion is yours!