Feeling Undervalued, Under-recognised Or Demotivated?
Are You Confused About Your Career Direction?
Is Real Career Success Eluding You?
If you don't feel valued – your confidence can start to dissolve, and you can lose your motivation fast.  Which means you don't perform at your best – and that means you definitely don't get the recognition you desire.
How would you like to set yourself up for career success, so you DO get the recognition and appreciation you deserve?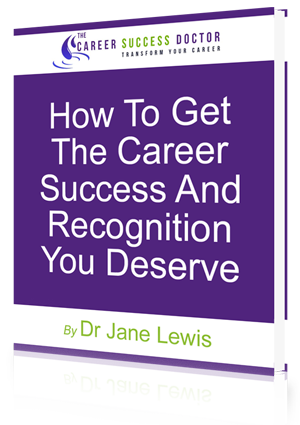 You can – and I'm ready to share HOW in my special free report, "How To Get The Career Success And Recognition You Deserve" which you can download for free straightaway. All you have to do is to submit your name and email in the box above to get instant access.
In this report I will share:
The number 1 reason why you don't have the career success you deserve – and some simple things you can do to transform your career into something exciting and rewarding
How to create a powerful, compelling vision for your dream career
What to do when you keep getting passed over for promotion or turned down for job after job
How to get where you want to be once you've got a clear career direction
What to do when you find yourself pulled in all different directions – career…family…friends…or just life
This is THE ONLY TIME I will give this information away for free – I'm on a mission to help women get the success and recognition they deserve and enjoy real career success, so I'm offering this as a one-time opportunity.  Add your name and address in the box below and let's get started right away!