Successful Women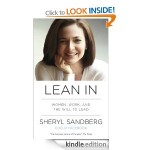 Lean In: Women, Work And The Will To Lead is a really useful and thought-provoking book by Sheryl Sandberg, COO of Facebook. She talks about how women undervalue themselves, about struggling to balance family and career, and much more besides.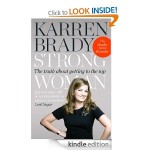 Karren Brady is famous for being UK's first female manager of a football club. This book uncovers how she has dealt with being a woman in a man's world, balanced career and family, and developed her career as a TV personality on The Apprentice.
Women's Careers And Wellbeing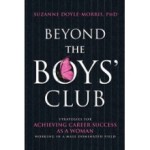 Beyond the Boys' Club: Strategies for Achieving Career Success as a Woman Working in a Male-dominated Field by Suzanne Doyle-Morris
How to succeed as a woman working in a man's world. Advice on breaking through the glass ceiling and thriving in male-dominated fields, whatever your industry.
Financial Independence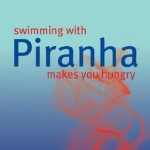 Swimming with Piranha Makes You Hungry: Simplify Your Life And Achieve Financial Independence is a cracking good read by Colin Turner. It covers improving your quality of life, and your finances.